On my first day in Paris, on the quest of men's headwear design throughout the world, I accidentally stumbled upon the Musee du quai Branly.
While I intended to seek out this museum to view the headwear of other cultures, I had no idea where in Paris this establishment was. Strangely on this first day, while wandering in this city my radar unconciously took me to its front door, just underneath the Eiffel tower.
A modern organic shaped building designed by Jean Nouvel, sporting vertical gardens, this is Paris' tribute to indigenous cultures of the world.
One of the highlights of my visit was the painted ceiling of the Musee shop by the Northern Territory's Turkey Creek community of artists.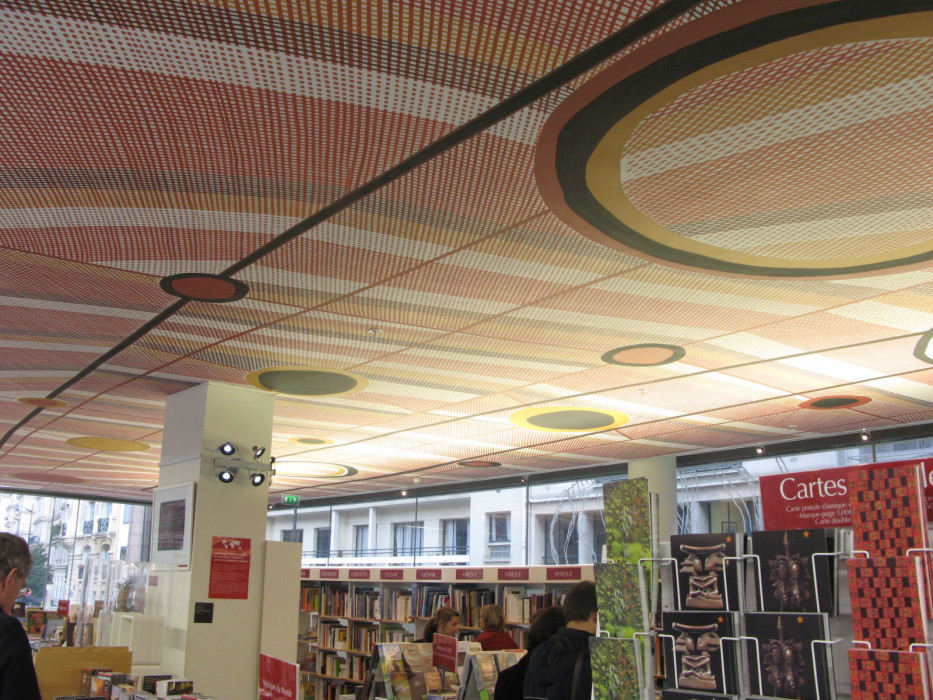 Musee du quai Branley has a spectacular collection of 300 000 works "devoted to the arts and civilisations of Africa, Asia, Oceania and the Americas, stemmed from the political will to see justice rendered to non European cultures".  Jacques Chirac
I settled into an afternoon of wonder and discovery as I viewed traditional and ceremonial head dresses from a range of traditonal cultures.
This was a new spin on the old style museums in its layout, presentation and interface and an attempt to redress past politics.However as the evening set in and it was time to leave, an odd feeling of  the spirits of lost cultures and the  plunder by western colonial powers rose up in me.
This theme followed me around the world as I charted the European hat and it's passage across the globe with colonisation and the  dispossession of native peoples of their lands to the pursuits of colonists (more on this in further posts).
Pictured is a spectacular Native American head dress, a symbol of heroic male headwear.
Spend a day here for a very different perspective of Paris.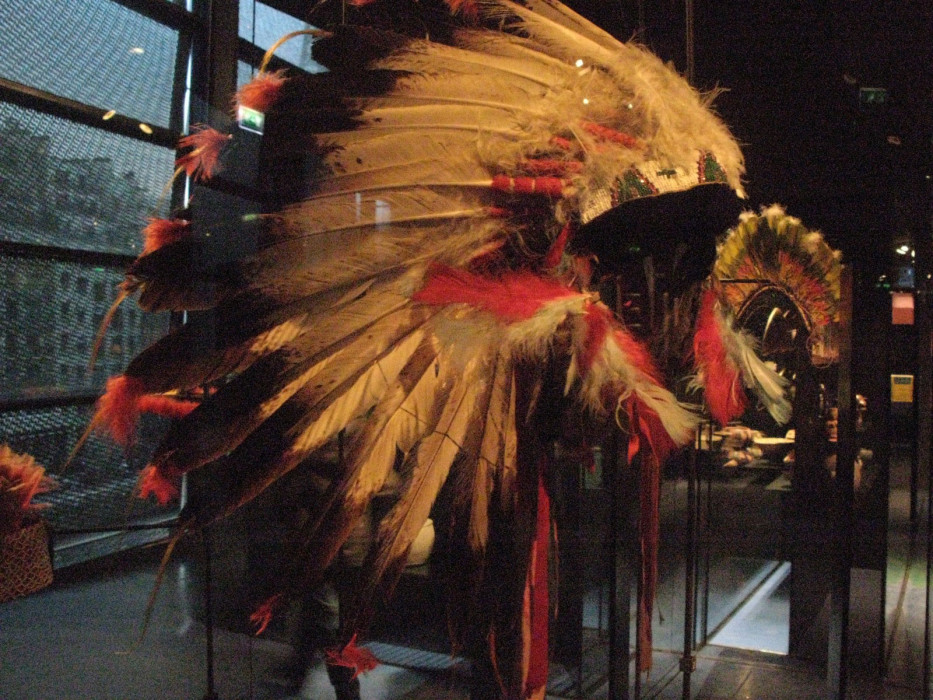 Rosie Boylan